13-Channel High-definition Mobile DVR
Serious about safety
This advanced video recording system will support your plans for on-board security, now and in the future. The DX-HD DVR is Seon's top-of-line 13-channel mobile digital video recorder and one of the most technologically advanced on the mobile surveillance market. The DX-HD includes one high-definition video channel for superior image clarity.

Get a Quote Download More Info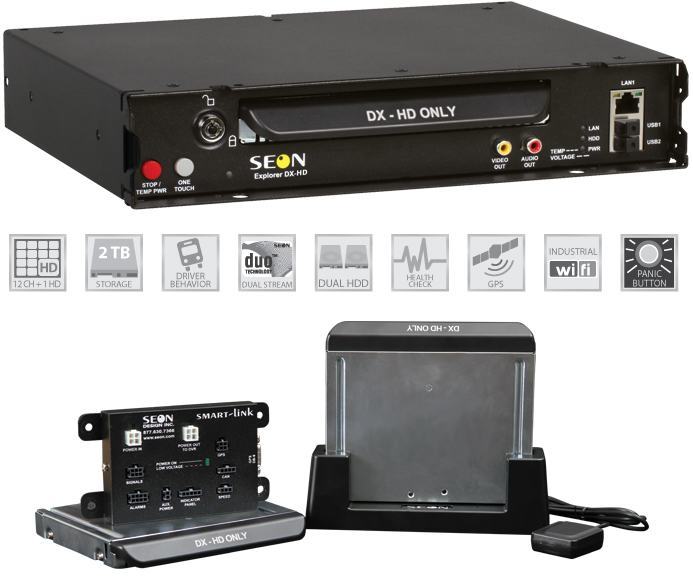 See What You've Been Missing
Get 3x the resolution with the high-definition video channel.
Ideal for Real-time Viewing
Dual streaming technology supports real-time viewing over cellular or WiFi.
Sophisticated Yet Simple to Use
Get all the advanced features you need for serious surveillance.
Key Features
12 analog channels with audio plus one HD video channel
Up to 2 TB recording space
Built-in Inertia sensor for driver monitoring
Dual hard drives for fail-safe design & double the storage
Dual streaming technology for remote viewing
DVR Health-Check
Video synchronized with GPS location
WiFi-ready for easy video retrieval
Panic/diagnostics button for event marking
Accessories
Media cartridge with hard drive
Hard drive reader
GPS4