8-Channel Mobile DVR
See more from every angle
Don't let your budget compromise coverage. This 8-channel digital video recorder lets you capture everything that's happening on the bus, inside and out. Plus, you get a few extras like a built-in inertia sensor ideal for recording unsafe driving practices.
Get a Quote Download More Info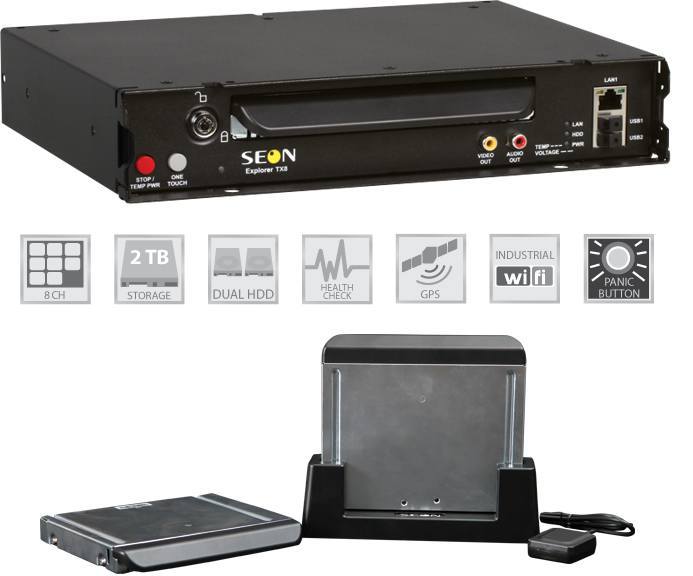 Double the Capacity
Dual hard drives offer both a fail-safe design and double the recording capacity.
Critical Data on Vehicle Handling
A built-in inertia sensor indicates potential unsafe driving practices.
Important Alerts on Route Deviation
Geo-fencing delivers alerts when a vehicle deviates from a specific geographic boundary.
Key Features
8 video channels with audio
Up to 2 TB recording space
Dual hard drives
Dual streaming technology for real-time viewing
DVR Health-Check
Video synchronized with GPS location
WiFi-ready for easy video retrieval
Panic/diagnostics button for event marking
Accessories
Media cartridge with hard drive
Hard drive reader
GPS4