vMax® Live Plus
Real-time fleet tracking and management system, now with live video streaming

Access live, real-time fleet information, anytime, anywhere and get instant insight on any driver, vehicle, or route. Video and vehicle data in one simple, web-based application lets you see what's happening on your fleet and address it immediately – improving public safety and saving money.
Get a Quote Download More Info
Find a Bus in an Instant

Easily Track Vehicle Movement

Real-time Fleet Status and Alerts
Key Features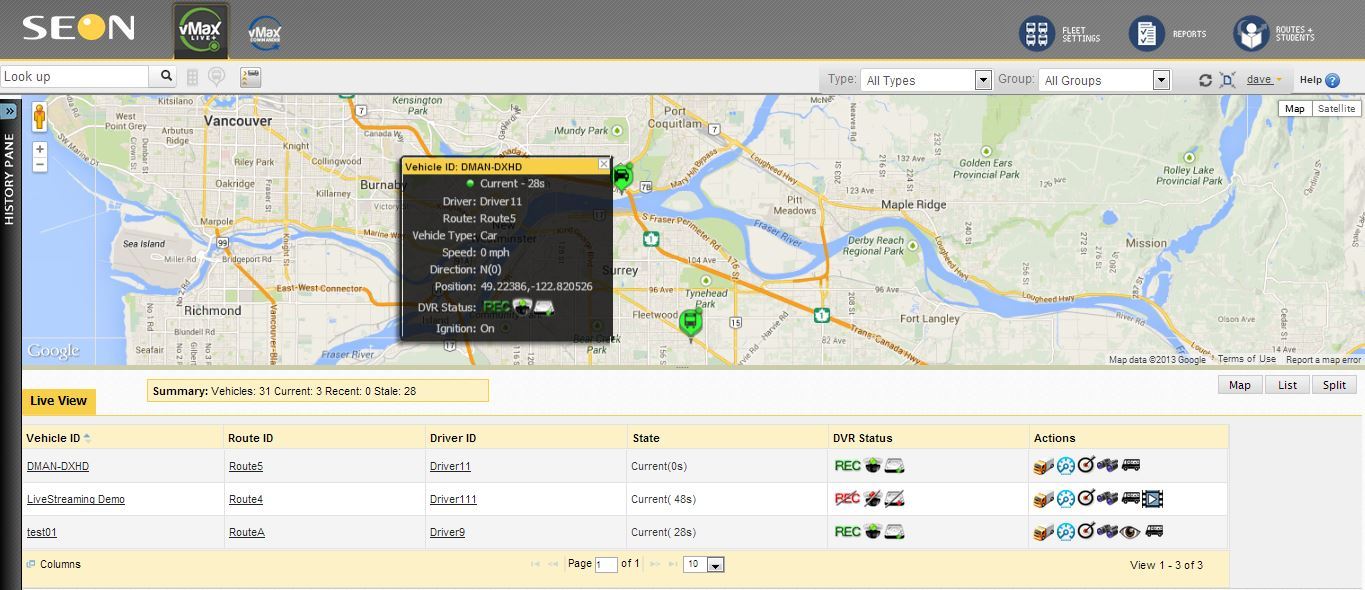 Find a Bus in an Instant
Pinpoint the exact location of any bus in your fleet right now at the click-of-a-button.
Easily Track Vehicle Movement
Track a bus in real-time with the breadcrumb trail or display a historical vehicle track to investigate a prior issue.
Real-time Fleet Status and Alerts
Get updates and critical alerts on bus location, direction, speeds, stops, and alarms every 20 seconds.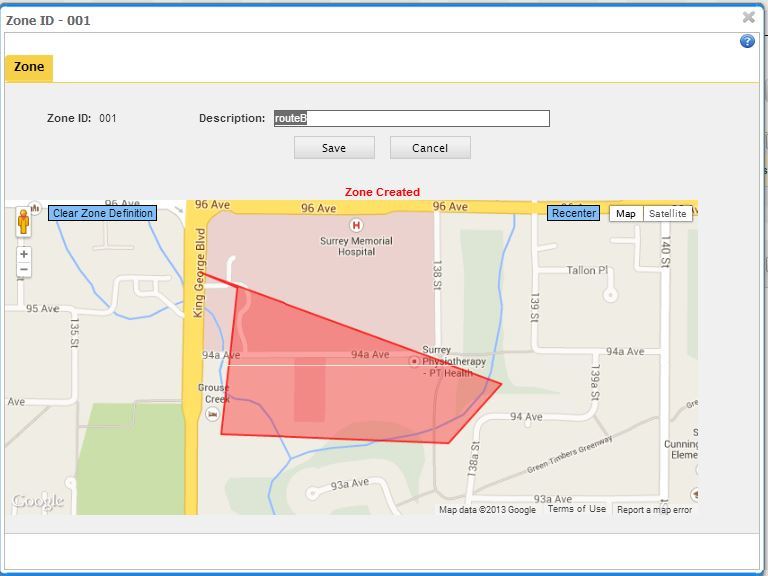 Fully Integrated with Video Surveillance
Get the only fleet tracking solution that is seamlessly integrated with your video surveillance system; putting you in the driver's seat in any situation.
DVR Health-Check
Monitor the live status of every Seon DVR, camera, and hard drive on every bus.
Live Video Streaming
Tap into a live feed of any installed bus camera in an emergency situation.
Instant Fleet Insight
Powerful built-in reporting gives you access to real-time information to make better decisions, saving you time, money, and a lot of headaches.
Zero-in on Fleet Inefficiencies
Identify fuel and time-wasters — report on excessive idling, speeding, and mileage by bus, route, or driver.
Advanced Fleet Reports
Generate real-time reports and even zero in on a zone of interest for a deep dive into fleet operations.