vMax® Commander Video Surveillance Management
Scalable, multi-site, multi-user enterprise video and data management software
vMax Commander lets you efficiently manage all of your on-board video surveillance systems through a single web-based application. A convenient, user-friendly dashboard gives you an at-a-glance view of all of your video-related activities including alarms, video downloads, system health status, and connected vehicles.
When combined with Smart-Reach industrial wireless, video with marked events can be automatically downloaded from a bus as it enters the yard and is ready for viewing from a central location — eliminating the hassle and labor involved in retrieving video footage.
Get a Quote Download More Info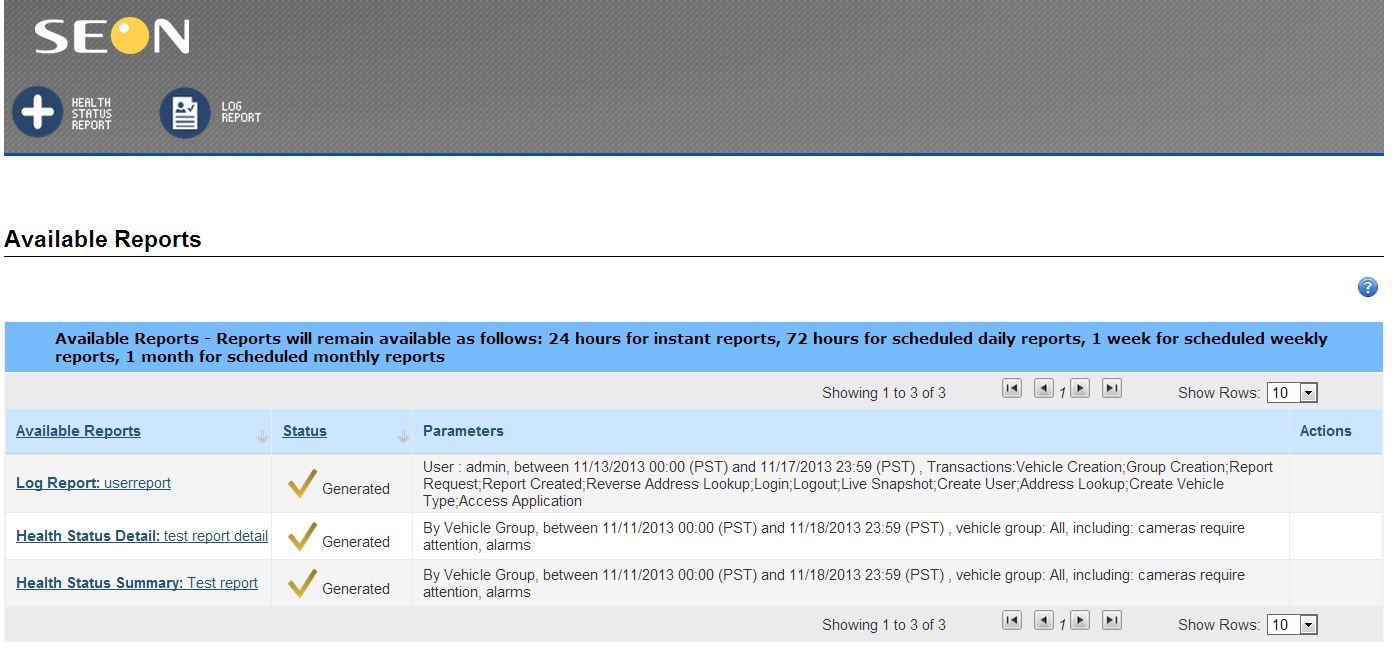 Advanced Reporting
Web-based access to user accounts and system health reports. Control access to critical video by restricting and assigning permissions.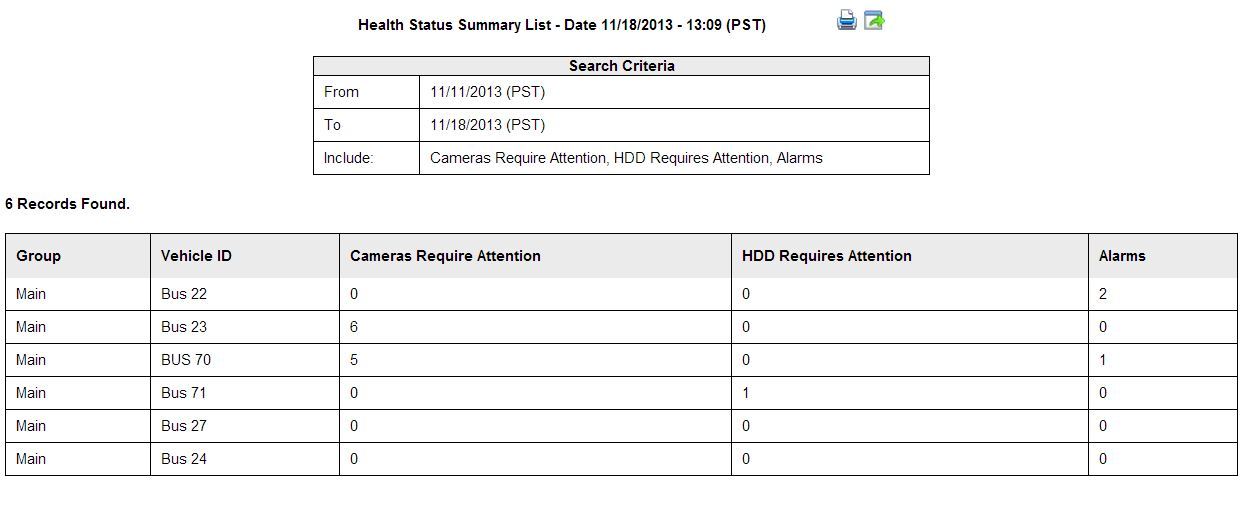 Advanced DVR Health Status
Monitor and report on camera system health right down to individual camera loss.

View GPS Tracks
View the GPS tracks of up to 5 buses on a map, with detail in 2 second intervals, without having to download video — ideal for route adherence or incident investigation.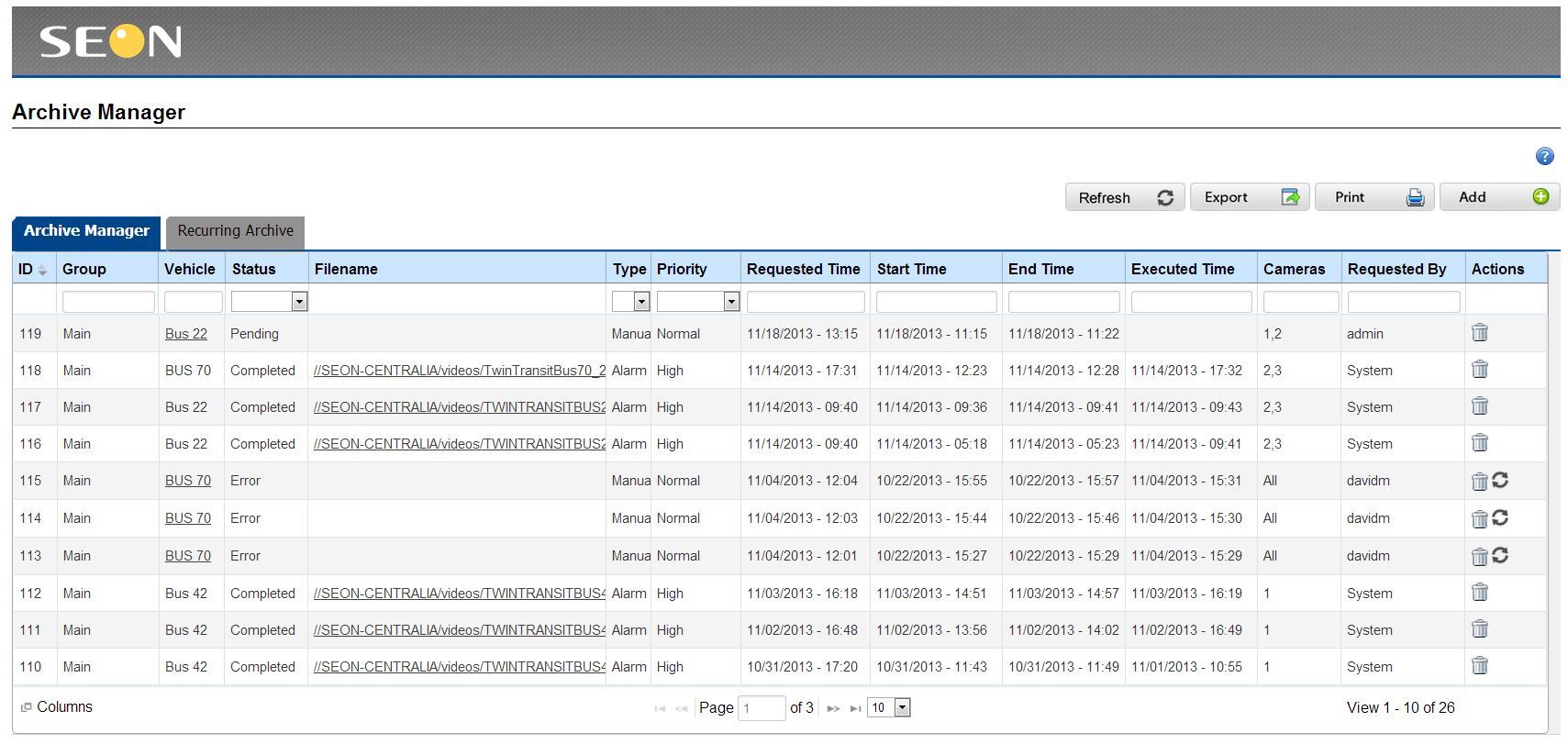 Web-based Archive Manager
Easily locate, review, and manage your downloaded video archives via a convenient web interface.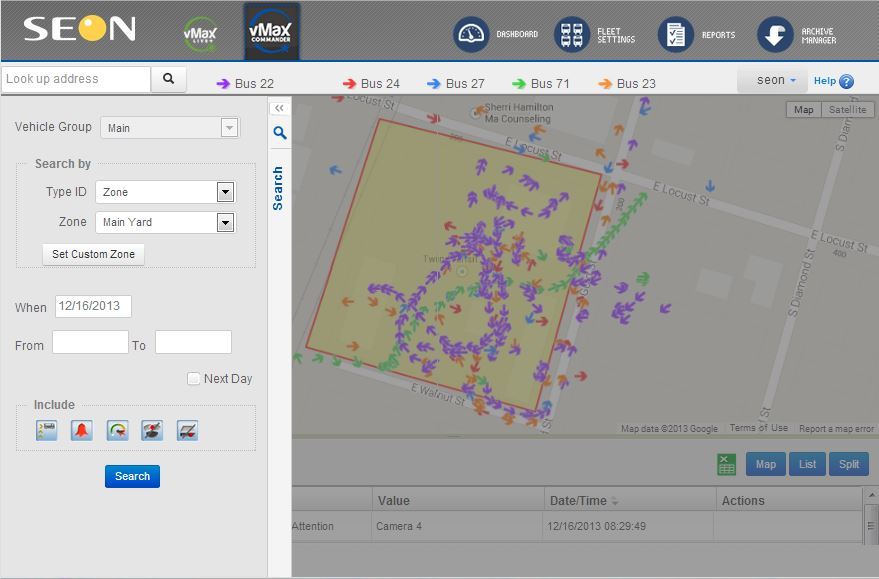 Map-based Video Search
Don't know the time of an incident? Simply select an area on the map where the incident occurred, and the system will automatically locate any available video from that date and location.