vMax® View Playback Software

Easily view & archive video – protecting privacy

At the heart of Seon's bus camera systems is our intuitive playback software, designed to easily locate, view & archive relevant video events for detailed investigation. Using video synchronized with GPS information, vMax View lets you pinpoint the exact time and location someone enters or exits the bus with visual proof. Search for video by alarm, date/time, or GPS location and quickly create clips with up to 13 camera views for a complete picture of the event. vMax View's innovative SmartBlur technology also lets you blur the faces of innocent bystanders across an entire video clip for privacy protection.
Get a Quote Download More Info
Easily Locate Incidents and Create Clips
Quickly locate an on-board incident and easily create a video clip for evidence.

See What Really Happened – and When
View video synchronized with vehicle telemetry data (location, speed, signals) for better event context.

Protect Driver and Passenger Privacy
Offering privacy protection through proprietary software and SmartBlur technology to blur faces across an entire video clip.
vMax View 4.0 New Features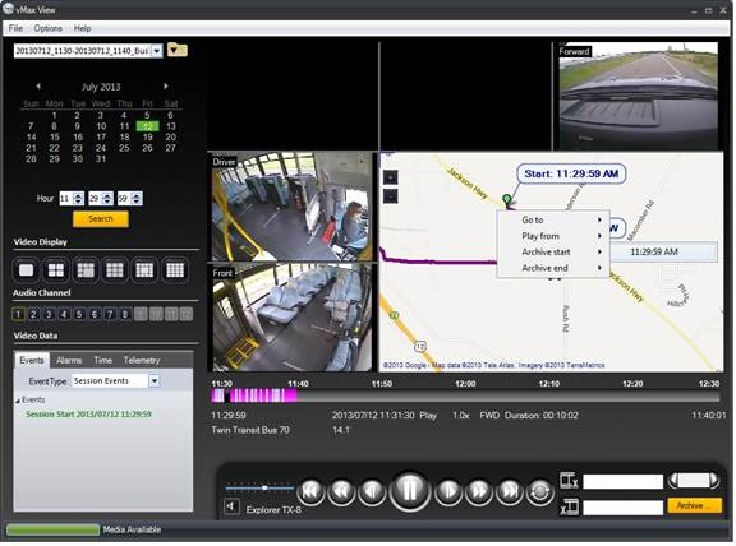 GPS Advanced Search
Find relevant video easier than ever. Click on the GPS track to view video from a specific location on your route.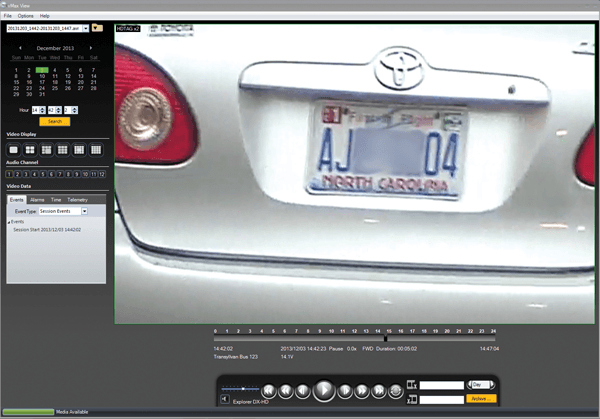 Digital Zoom
Zero in on key details in the video, such as faces or license plate numbers, for more in-depth analysis and review.